Visiting Scholar Presentations
Dr. Daniel Webb
December 4, 2018
Reinterpreting Apache (Ndé) Identities in the Spanish Colonial Archives of New Mexico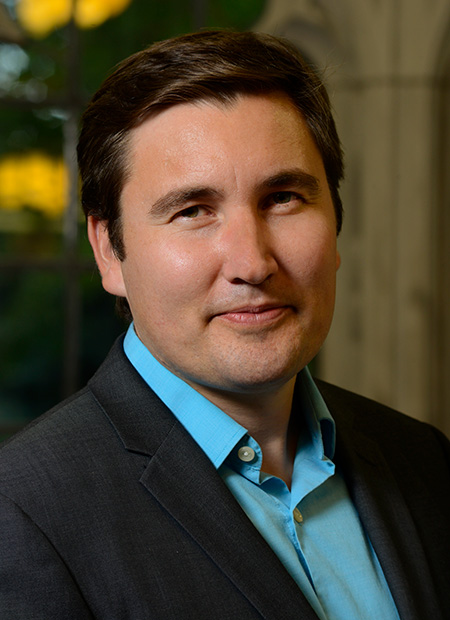 Dr. Daniel Webb, CRS Visiting Scholar
In this lecture, Daniel Webb, Assistant Professor in the Latino Studies Program at Indiana University Bloomington, examines the diversity of bands, clans, and family lineages identified as Apache (Ndé) who traveled throughout the Kingdom of New Mexico in the colonial period, focusing on their encounters with early Spanish explorers, their relations with other sovereign Indian nations, their development of extensive trading and raiding networks, and their status as genízaros or prisoners of war who forcefully resisted assimilation within Spanish colonial society.
As Dr. Webb's visiting scholarship at the University of New Mexico's Center for Regional Studies (CRS) was coming to an end, he was awarded a Digital Collections Fellowship by the Omohundro Institute of Early American Culture and History for the digitization of documents relating to Apache (Ndé) history.
The digitization project was a collaboration between Dr. Webb and UNM's Center for Southwest Research and Special Collections (CSWR). Its primary purpose was to facilitate online access to manuscript collections at the CSWR relating to the diversity of bands, clans, and family lineages identified as Apache in the Spanish colonial records of northern New Spain. The project focused on the different stages of migration and territorial expansion, the spatial distribution of rancherías (settlements), their relations with other Indian nations and Hispano settlers, and representations of Apache agency, identity, and sovereignty.
As part of the project, Dr. Webb held consultations with representatives of the Jicarilla Apache Nation in Dulce and the Mescalero Apache Tribe in Mescalero, New Mexico. He also worked with representatives of the Lipan Apache in Texas as well as the San Carlos, Tonto, and White Mountain Apache in Arizona. By consulting and collaborating with tribal representatives, Webb's goal was to place the knowledge of local communities alongside textual and archival sources.