Book Discussions
Sponsored by Latin American & Iberian Institute
March 1, 2021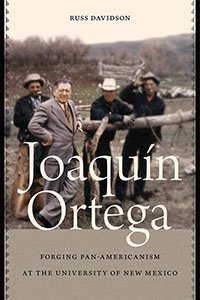 In this important work Russ Davidson presents the first biography of Joaquín Ortega, introducing readers to Ortega's life and work at the University of New Mexico as well as his close relationship with then UNM president James Zimmerman and other major figures. More than biography, Davidson's study closely examines the complex relationship UNM has had with Latin America as well as with the Hispanic community in New Mexico and that community's struggles to have equal representation of culture and education within an Anglo-dominated university and state in the first half of the twentieth century. Ortega's efforts played a significant role in UNM's evolution into a culturally diverse place of learning, and his story overlays the history of how ethnic groups began to work together to incorporate Latin American, Pan-American, New Mexican, and borderland studies into the educational fabric of the university at a pivotal time. This long-overdue volume is an illuminating look at the rich and complex history of the university and the communities it serves.
This event was cosponsored by SHRI Contextos Books Series, UNM Press, LAII, and the Center for Regional Studies.
---
Sponsored by Institute for American Indian Education UNM
February 23, 2021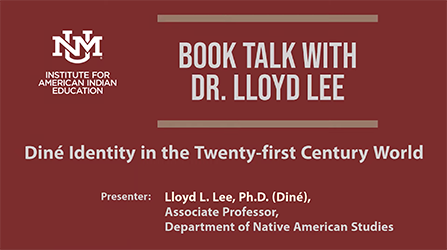 Diné identity in the twenty-first century is distinctive and personal. It is a mixture of traditions, customs, values, behaviors, technologies, worldviews, languages, and lifeways. It is a holistic experience. Diné identity is analogous to Diné weaving: like weaving, Diné identity intertwines all of life's elements together.
This book takes up and provides insight on the most essential of human questions: who are we? Finding value and meaning in the Diné way of life has always been a hallmark of Diné studies.
---
Sponsored by Ateneo de Manila University
November 23, 2020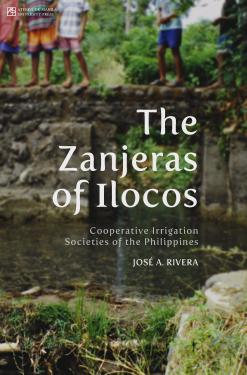 ZANJERAS ARE resource management institutions that have endured for centuries in the Ilocos region of northern Luzon. By most accounts, these cooperative irrigation societies emerged during the Spanish regime when Augustinians were deployed to congregate indigenous populations into pueblos, convert them to Christianity, and raise tributes for the Crown. Zanjeras emerged from a blending of two traditions: the Iberian model of irrigation and zanjera practices that involved water-for-land exchanges with landowners and atar-holdings to distribute shares among the members. Like other farmer-managed irrigation systems in Southeast Asia and globally, zanjeras are self-governed, long enduring, and serve as exemplary models of sustainable agriculture. They have met the test of time, but will zanjeras survive under new complexities that result from urbanization, economic modernity, and increased vulnerabilities due to global effects of climate change? Dr. José Rivera's book explores these challenges and proposes actions that governmental bodies can undertake to strengthen the adaptive capacity of zanjeras and other irrigation communities around the world.