Announcements  
Hiring a Graduate Assistant
The Center for Regional Studies, Department of Native American Studies, and the Institute for American Indian Education are seeking a graduate assistant (GA) for the Fall 2022 and Spring 2023 semesters to assist with the implementation of the Native Curriculum Partnership (NCP). It is 25% FTE (10 hours per week) @ $1,008.77 monthly, or about $25.22/hour, and includes a tuition waiver for up to 6 credit hours and health insurance. Accepting applications until position is filled. For more details, click here.
Funding a Post-Doctoral Research Fellow
The University of New Mexico's Center for Regional Studies (CRS) is pleased to announce a post-doctoral research fellow opportunity.  This position is a 12-month appointment (July 1, 2023 – June 30, 2024) open to a UNM Ph.D. graduate who completed their degree May 2022, December 2022, or May 2023. Apply by November 4, 2022. For more information, click here. 
---

 
---

 
Winner:  Best Book in Science
The National Book Development Board and the Manila Critics Circle announced the Best Books published in the Philippines during the years 2019 and 2020.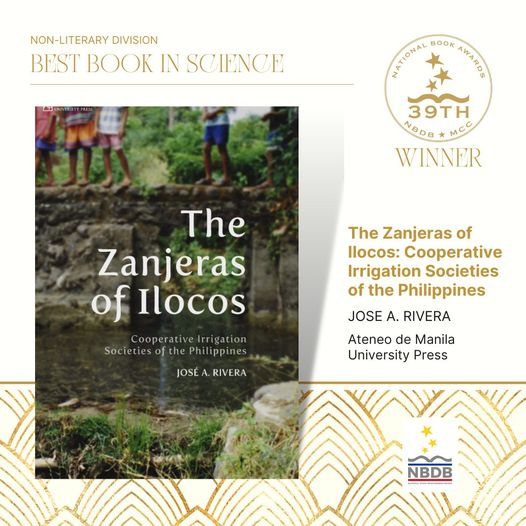 ---
CRS Filmmaker Arcie Chapa presents the most recent teaser for upcoming film, Acequias: The Legend Lives On.