Profiles of 2021-2022 NMHR Fellows
Marvin Dominguez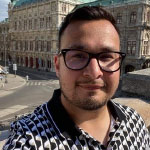 Marvin Dominguez is a Master's student in the History department, seeking his degree in Latin American History with a concentration in Mexican history. His Master's thesis looks at the social history of the Second Mexican Empire and global judgments of installing a Habsburg monarch in Mexico. In addition to graduate coursework, Marvin is an editorial assistant for the New Mexico Historical Review under the Eleanor B. Adams Editorial Fellowship. He has a B.A. in History with a minor in anthropology from Texas A&M International University in Laredo, TX.
Ron MacNeil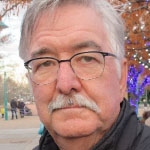 Ron MacNeil is a doctoral student in history. A former journalist and high school history and psychology teacher, Ron's focus is on the 20th Century U.S., with particular interest on civil rights, anti-communism, and their intersection. Other interests include 19th and 20th centuries Russia, socialist and anarchist movements, World War II—especially the Eastern Front— and the Holocaust. Avocational interests include Native Americans of the Southwest, environmental progressivism, soccer, the great outdoors. Ron is the father of three grown sons. Born and raised in New York City, he spent much of his life in Vermont, moving to New Mexico in 2019 in search of sun, warmth, and doctoral studies.
Edrea Mendoza Quintero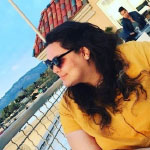 Edrea Mendoza Quintero is a PhD student in the History department. Originally from outside Oakland, Calif., she received her BA from the University of Denver and spent time working for the National Park Service in Washington, D.C. before earning her MA at Louisiana State University. Her research focuses on postrevolutionary Mexico and how internal revolutionary promises clashed with external Cold War anxieties during the state making process from the 1930s to the 1980s. More specifically, she looks at how these factors intervened in women's bodily autonomy both overtly (campaigns to encourage smaller family sizes in the face of fears of resource shortages) and covertly (the secret, forced sterilizations of undesirable populations). By examining the progression of sex education programs, access to abortion and family planning initiatives, and ideas about maternity, she hopes to gain a better understanding of how the hegemonic Partido Revolucionario Institucional (PRI) government adapted their ideologies regarding women's reproductive labor.